Yes, Lilly is doing well right now. With all the illness / death / destruction in my life in the last 4 years, however, it's hard not to wither from anticipatory grief — not just for Lilly but others in my life (like my mom, who is terminally ill with a progressive brain disorder). Autumn fills with angst for me anyway. Not my favorite time of year. So, today, some sunrise photos.
I took this photo while driving to one of Lilly's early round #2 cytarabine injection appointments. We get up at 5 am and are out of the house at 6 am, arriving at the specialty veterinary hospital around 7 am for her first injection of the day.  Often it's dark when we leave the mountain, so we get to see the sunrise as we drive.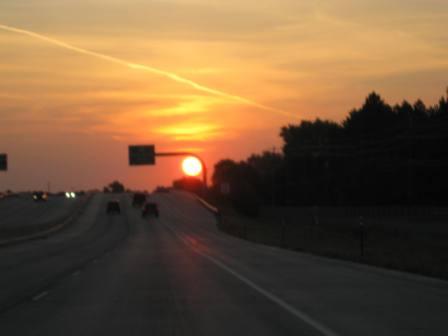 These days of dust
Which we've known
Will blow away with this new sun
(Mumford & Sons – I Will Wait)
**
I took this photo last Wednesday morning before Lilly and I left for her veterinary neurology recheck appointment, October 10. One PLUS of getting up early with my puppy-girl is seeing sunrises like this.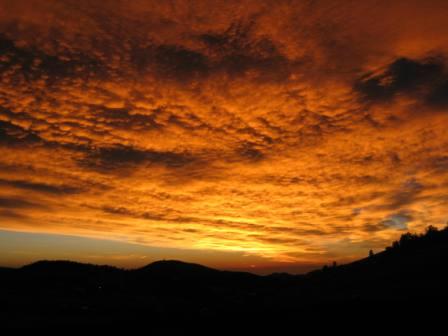 In these bodies we will live,
in these bodies we will die
Where you invest your love,
you invest your life
(Mumford & Sons – Awake My Soul)
**