Mostly Wordless Wednesday: Bird's Nest in Empty Skull
Years and years ago, Tom bought a bunch of old skulls from a local farm sale. He thought they were neat and proceeded to put them around our place. Some summers, this particular skull plays home to baby birds. Observe.
Deer skull mounted outside our garage.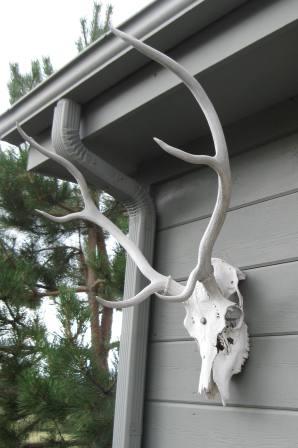 Bird's nest inside the skull's top hole.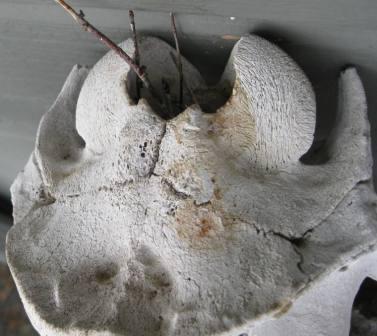 Momma bird coming to feed the hatchlings.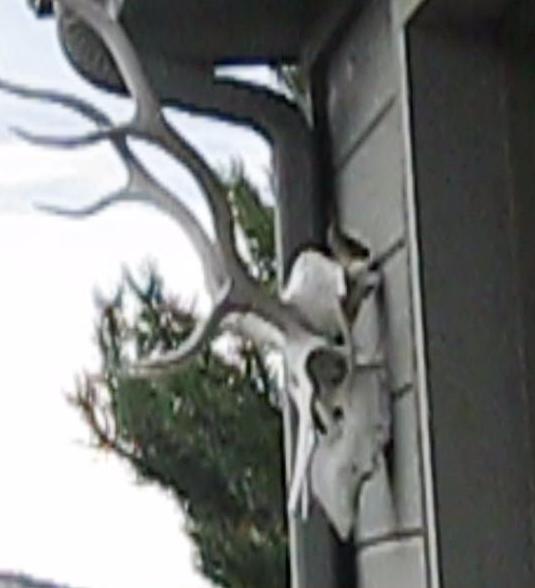 I tried to get some video of her feeding the baby birds, but I was making her nervous, and she kept screaming at me from the antlers, so I backed off.
The first time this happened we laughed a lot. It's a pretty clever spot to raise babies. Under an eave. Inside hard bone. What predator would think to look in there for a meal?