Lilly and I enjoyed hiking with more summertime guests last week. Can you deduce from the post title who that might be? Or, are you wondering, "What on earth is a Brew Babe"?
[wait for it]
Yes! It's Maery from Cowgirl by Proxy and her two fantastic canine friends Java and Latte. Get it? Brew as in barista. Caffeine girls. Coffee klatch.
They were kind enough to include us in their vacation plans to Colorado. We met up with the peeps at Dream Valley Ranch and enjoyed a little hike and later some actual coffee and conversation in the National Forest areas nearby.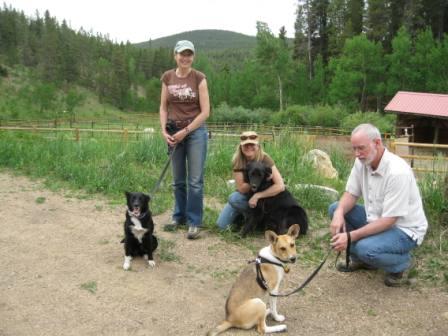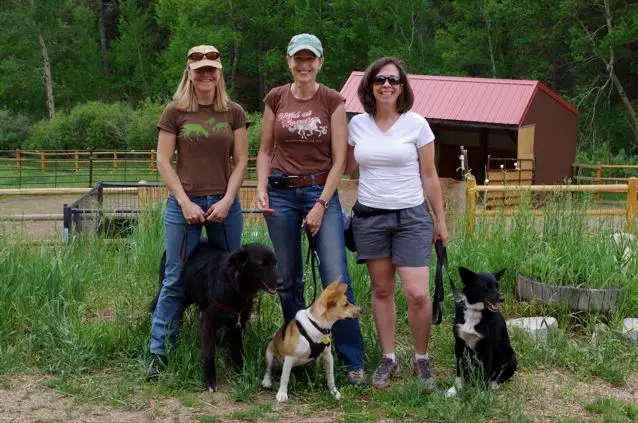 I had a devil of a time getting good pictures of Java and Latte until I showed them how much cheese and chicken I had. Voila!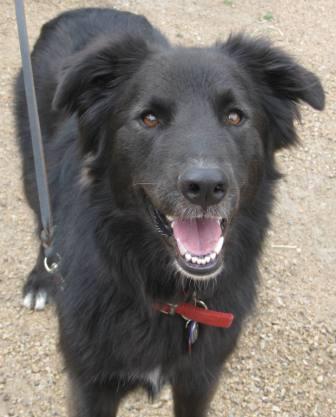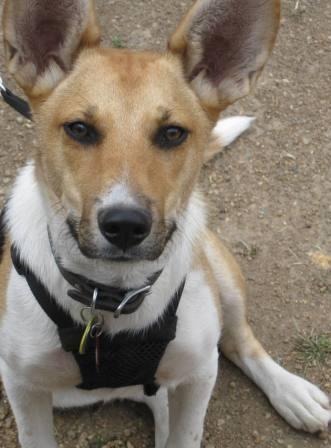 So, we can add another batch of fans / friends / mentors to our Met-in-Person Hall of Fame. Hop. Hop. Hop. (That's me dancing with joy.)
Lilly and I have been to DVR before, when we shared a behavior consult travel day, but it's always fun to see the many horses and (this time) get a peek at some orphaned ground squirrels.
Dog – Dog Precautions and Results
To avoid dog overload, the canine members of DVR stayed inside during our visit, so Lilly only engaged with Java and Latte (and the people, of course).
Lilly did snark a few times:
When Java first wanted to see her
When (after our hike) we asked Lilly to sit close to everyone for pictures
When she wanted to be The Fun Police after Latte tried to get Java to play
And, most dramatically, from her crate in my car when Java and Latte walked past (that was ugly)
But, Lilly accepted and properly handled it SEVERAL times when Latte wanted to exchange some face sniffing on our (leashed) hike. She stayed in a lovely DOWN at my side, with everyone else 5-10 feet away while we enjoyed our coffee.
Many thanks to everyone for being so kind the few times Lilly snarled. She really does TRY to be OK, but sometimes her fears + innate bossiness sneak to the surface.
Fearful Dog – First-Class Freakout
I'll write more about it on Friday, in our usual (but lax of late) training update spot, but Lilly had her first, full-blown SUMMERTIME freakout during our hike.
It was beyond sad to see her shutdown and refuse to budge on a hike (of all things). She has done it at class. She has done it at the veterinary hospital. She has certainly done it at home. But, usually, a hike is such a happy occasion, we've simply never seen it in this context.
It broke my heart and put a bit of a damper on a fun day, but such is life with a truly, clinically fearful dog like Lilly. Sometimes, she simply gets VERY, VERY scared.