Adverse Rabies Vaccine Reaction: The Year in Pictures, Part 5
If you'd asked me in January 2012 when Lilly first suffered an adverse rabies vaccine reaction if she would survive, I would have said, "Probably." If you'd asked me the same question in August 2012, when Lilly's brain inflammation returned so severely,  I would have said, "Probably not." Now? The answer is that I simply don't know, but I am hopeful.
Lilly is doing well, with the new treatment routine, including cytarabine injections every 3 weeks, but I just don't know if I can afford to continue them indefinitely, and I just don't know how she would do without them.
Lots and lots of questions and doubts, but mostly GRATITUDE that we had a this whole YEAR when so many times that seemed unlikely.
What's next?
Pulling together this series of photos and videos for our Year in Pictures has been helpful for me:
I realized just how GOOD Lilly's first recovery was … though I didn't appreciate it at the time.
I realized just how close we came to losing her in August, which renewed my relief and amazement.
I realized that after weeks of looking pretty torn up by treatment Lilly is starting to appear more like herself. Her new self, granted.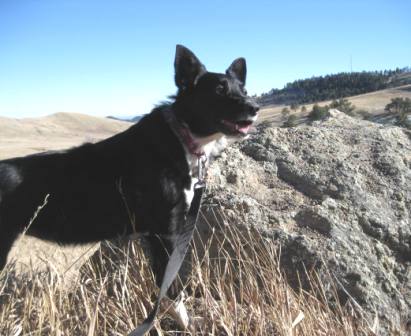 This last year has aged us both dramatically. But, that's real life. We aren't what we once were, but we are here and together.