Border Collie's Thanksgiving Advice
Overrun with gratitude are we that Lilly is alive to celebrate Thanksgiving, when so many times this year that goal looked impossible. We made a little meme to celebrate. Amid whatever struggles you face may you find peace in even the smallest reason for gratitude.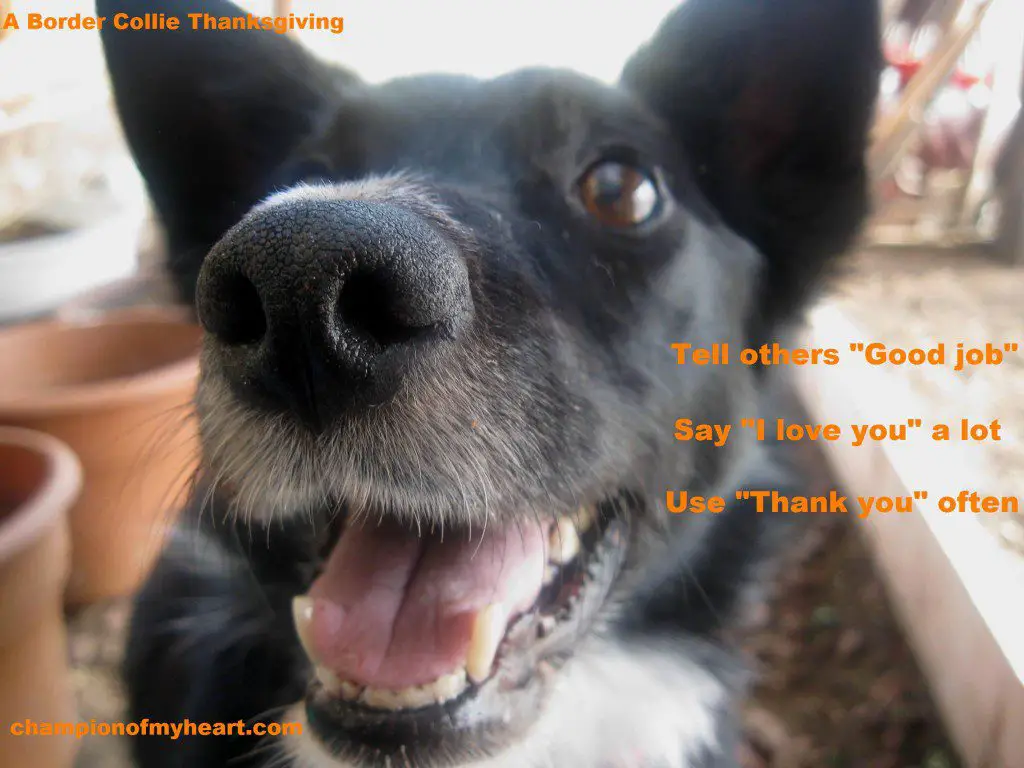 If you are knew to our story, you can catch up on our harrowing tale through this link which chronicles Lilly's ongoing struggles following a dangerous adverse rabies vaccine reaction that caused massive inflammation in her brain.