Dog Recharging Station
Lately, I wish I had one of those charging mats. You know, those things that you just lay your electronics upon and like magic they get charged back up. Maybe I could retool a scat mat. Well, that is, if I had the skill.
I am tired.
No bones about it. Deep-down, full body + spirit, @#$@#$ exhausted.
I tried to tally my stress scorecard and the brutal (bordering on unimaginable) reality across my circle of family and friends, including the dogs, is sobering no matter how rosy your normal outlook:
3 deaths
2 (active) terminal diagnoses
3 potentially deadly injuries and/or illnesses
10 or so medical emergencies
4 ongoing medical worries
2 eldercare situations
0 (virtually) days off or real weekends
Countless interruptions every day
And, all this while we continuing working (more than) full-time to keep our financial boat afloat.
Tom and I laugh a lot lately when others assume that one good night's sleep, one afternoon "off," or one hunk of good news means things are all better or looking up.
Maybe they think more positively than we do. Maybe they're tired of hearing our woes.
But, we tell ourselves.
This cannot last forever.
Things will get better.
We're holding up remarkably well.
At least we have each other.
And, still … sometimes all the walks, the exercise, the knitting, the reading, the breathing, the hot-tub soaking only makes a dent in the stress-pool, cesspool in which we find ourselves.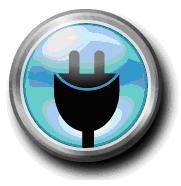 So, the other night when both Lilly and Ginko hopped into bed with me, while Tom stayed up VERY late working, I tucked one hand under Lilly and one foot under Ginko (mostly for warmth) … and I realized.
This is my dog recharging station.
I might not be a plug-and-play unit. I may not have 4G in me, but I do have these guys.
And, maybe none of the rest of it matters.
Words of wisdom or spare mojo appreciated