Signs Point to Yes
Last Friday, I accidentally pulled a terrible trick on my sweet Lilly. I rushed around in the morning before an entire day of eldercare efforts, and I didn't realize what Lilly assumed based on various visual clues until I stepped toward the front door to leave.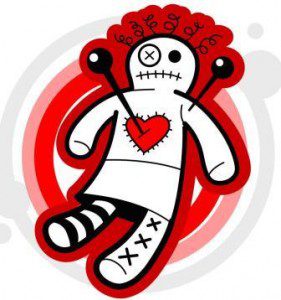 Tom and I offered our usual heading-out advice to the pups to "be good" and promised to "be back soon," and all that. (P.S. You really aren't supposed to make a big deal of leaving or coming home because it can create triggers for separation anxiety in susceptible dogs.)
Ginko, who stoically accepts his fate as a mostly home-bound boy, glanced at us from his position as Sofa Captain … likely wishing we would leave so that he could take a nap.
But, Lilly tried to follow us out the door as if it was the most natural and expected thing. She seriously had this look on her face that said, "See you later, Ginko!"
Only after I asked her to stay and saw the heartbreak in her eyes did I realize my mistake.
I had on the right shoes. My ponytail was tucked into a baseball cap. I was wearing ratty jeans.
All signs, in Lilly's eyes, pointed to yes. Lilly's internal Magic 8 Ball had already decided that an adventure was afoot.
You see, I was dressed in Mommy & Lilly outing clothes.
The entire morning she assumed based on her well-honed observations of my habits and various visual cues that whatever I had planned included her.
I've been apologizing ever since.
It's an important lesson, I think, in exactly what keen observers our dogs are. Dogs recognize patterns. They can group visual and other cues together and make educated assumptions about what comes next. They are ALWAYS paying attention, whether we realize it or not.